The 2019 Baobo Exhibition was held at the Shenzhen International Convention and Exhibition Center from November 4th to 6th. The theme of this year's Baobo Exhibition is "Bay Area Core, Intellectual Highland, Shared Homeland" as the theme. 40,000 square meters, including smart manufacturing exhibition area, emerging industry exhibition area, future industry exhibition area, etc. Shenzhen MORC Co., Ltd. brought a variety of hot-selling valve products to the exhibition site at the invitation, fully displaying the incubation results in the high-tech manufacturing field, bringing new products and technologies of the enterprise.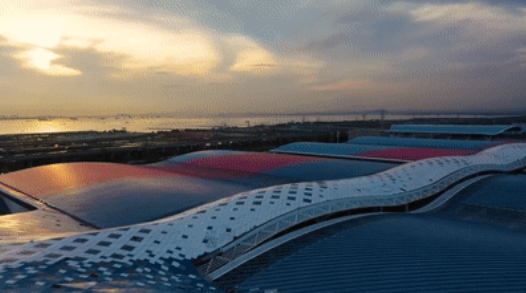 The valve products exhibited by Shenzhen Motor Control Co., Ltd. were very professional and comprehensive at this edition of Baobo Exhibition. The exhibited models include solenoid valves, electric valves, air filter pressure reducing valves, electric actuators, complete sets of valves, and valve positioners. , Pneumatic switch valve, pneumatic regulating valve, pneumatic actuator, limit switch, etc. The company's various products in the field of valve applications show their magical powers and shine at the exhibition.
The flow of people in the exhibition hall, the participants of Shenzhen Motor Control Company enthusiastically and professionally came to observe the valve equipment from all parties to introduce the exhibiting machines, exchange business cards, distribute company product color pages, detailed records of customer needs for cooperation, Future project cooperation lays a good foundation.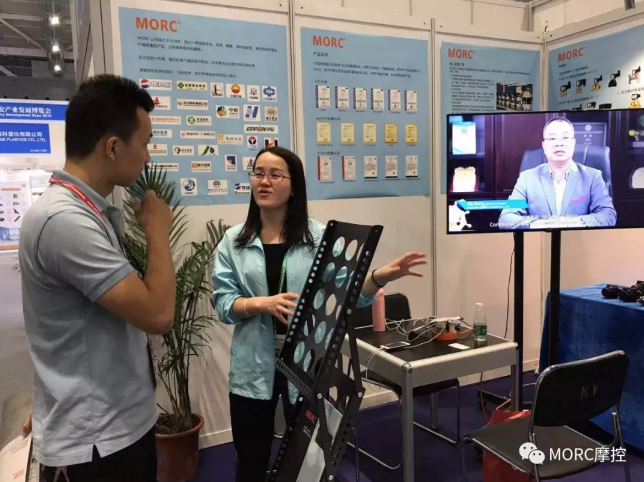 During the exhibition, the chairman of Shenzhen Motor Control Co., Ltd. came to the site to guide the work and got a deep understanding of the current development trend in the field of valve manufacturing. The work of the exhibition was successfully held successfully and was well received.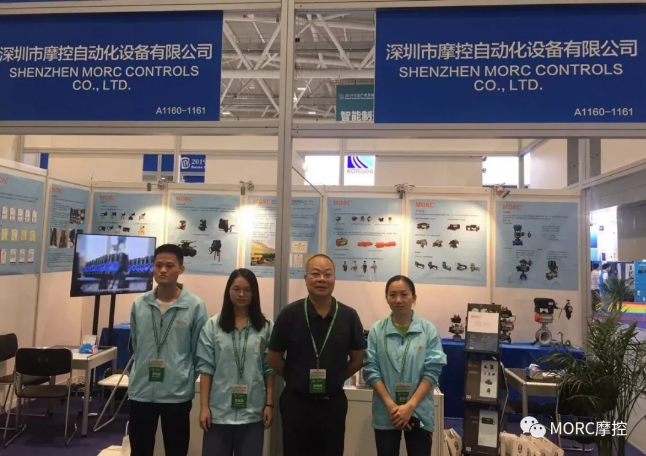 MORC Controls Ltd. is a professional manufacturer of valve control accessories in Canada. It is mainly engaged in the development and production of valve control accessories such as valve positioners, solenoid valves, and actuators.
Shenzhen Mocon Automation Equipment Co., Ltd. is the operation center, R & D center and production base of MORC Controls Ltd. in China. It is a national high-tech enterprise. The company has passed ISO9001 quality management system and ISO4001 environmental management system certification, and its products have obtained CE, ATEX, NEPSI, SIL3 quality and safety certifications.
Motor control products include valve positioners, solenoid valves, limit switches, air filter pressure reducing valves, pneumatic / electric actuators, etc., which are widely used in petroleum, chemical, natural gas, metallurgy, power plants, papermaking, food, pharmaceuticals, sewage treatment, etc. Field, at the same time provide the perfect set of solutions for all types of fluid engineering.
With the rapid development of industrialization, automation and intelligence in the world, Mocon will adhere to the development philosophy of "Quality First, Technology First, Continuous Improvement, Customer Satisfaction", and provide meticulous help and services for our customers to better use Mocon products. , Will build Mocon into the world's leading brand of valve accessories.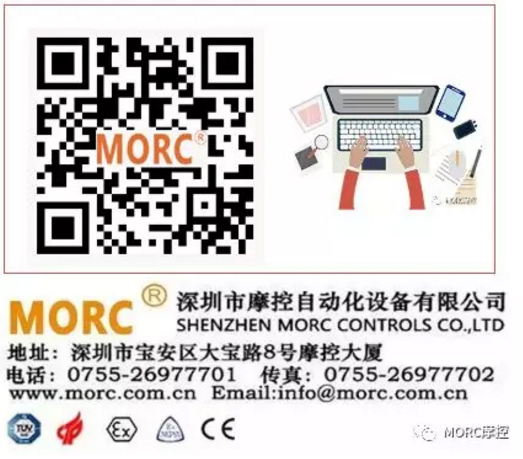 ---
Post time: Feb-13-2020